Tribute to Federico García Lorca and the victims of the Civil War: 84th Anniversary of the execution of the Poet.
Alfacar – Granada, August 17, 2020.
Floral offering and recital by Alberto Conde Atlantic Trio with Diana Tarín and Ana Ferreira.
Title of the work: A soul journey, a stream.
Lyrics: F. García Lorca
Music: Alberto Conde
Críticas y crónicas de prensa:
La Vanguardia
---
Encontros internacionais de Jazz de Coimbra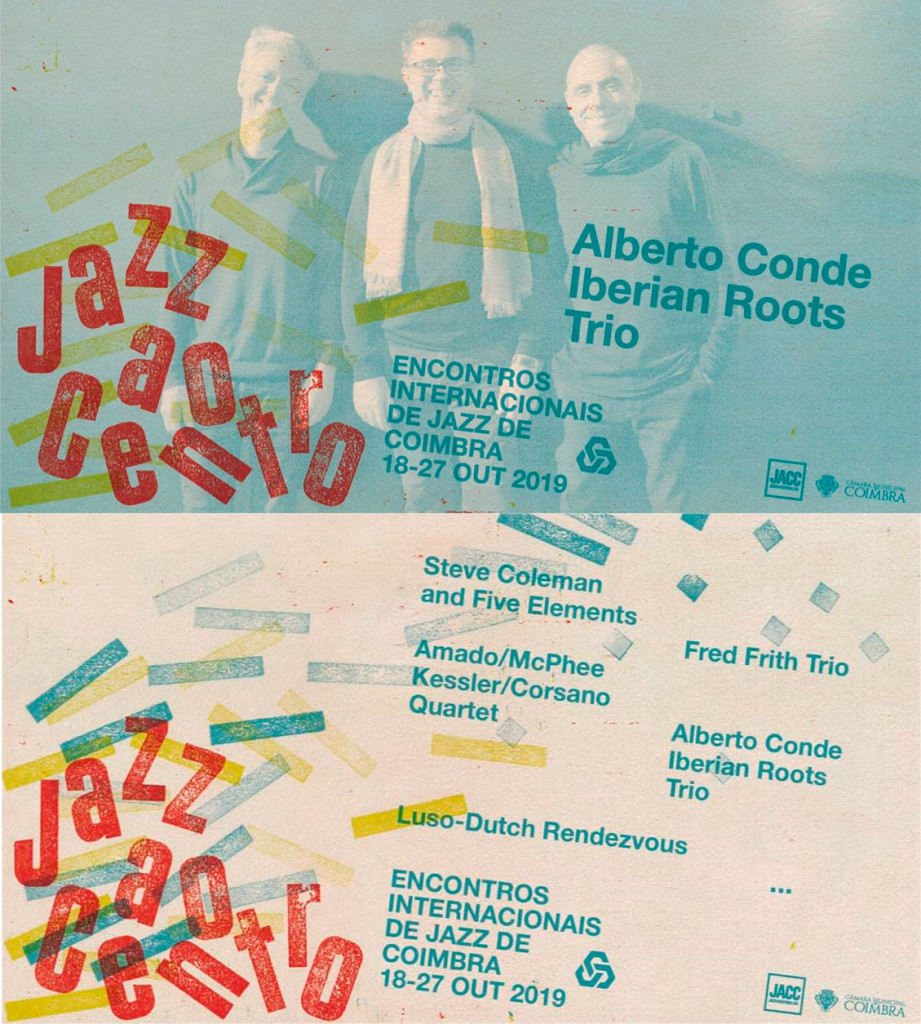 Crítica Tomajazz: Tribute to Bernardo Sassetti. Press for more information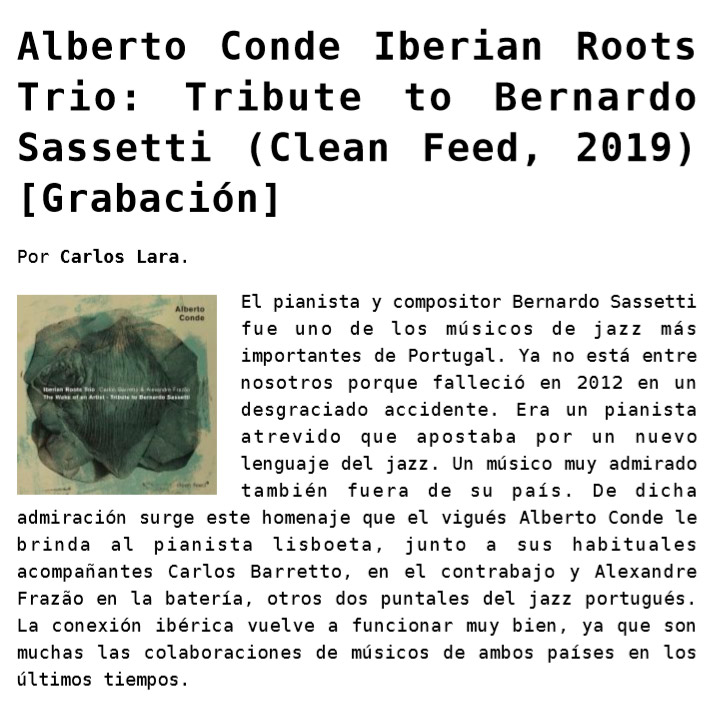 Crónica: Tribute to Bernardo Sassetti. Press for more information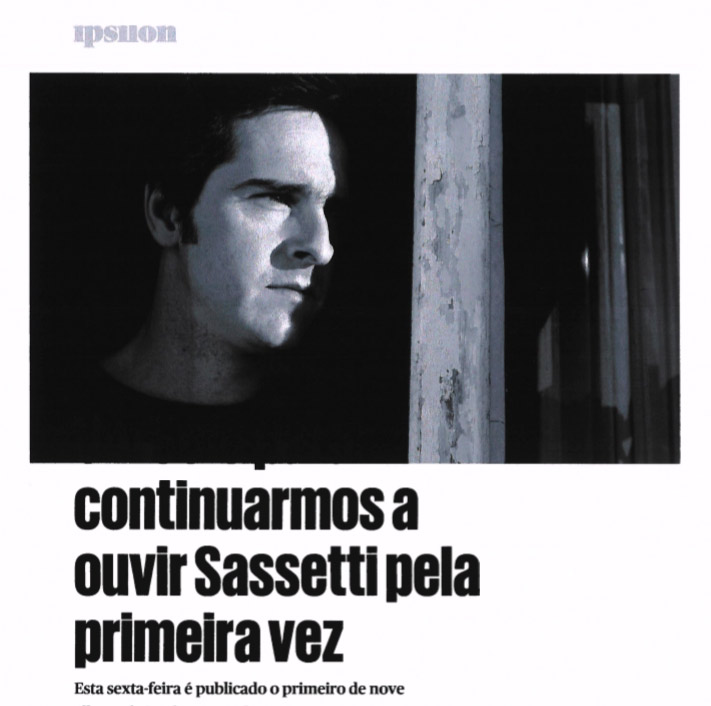 Alberto Conde new album – Iberian Roots Trio – Tribute to Bernardo Sassetti.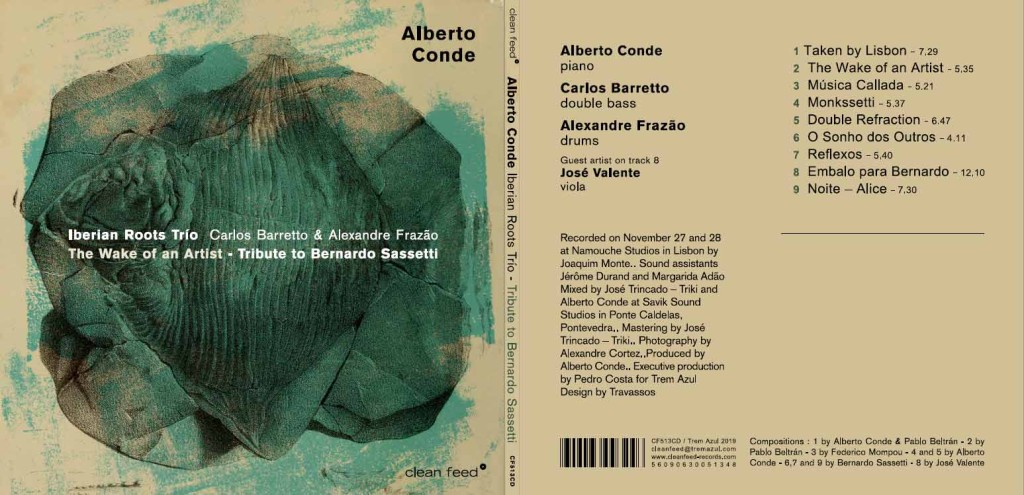 Iberian Roots trio, Tribute to Bernardo Sassetti concert at Caomes Institute of Vigo, 10-19-2018.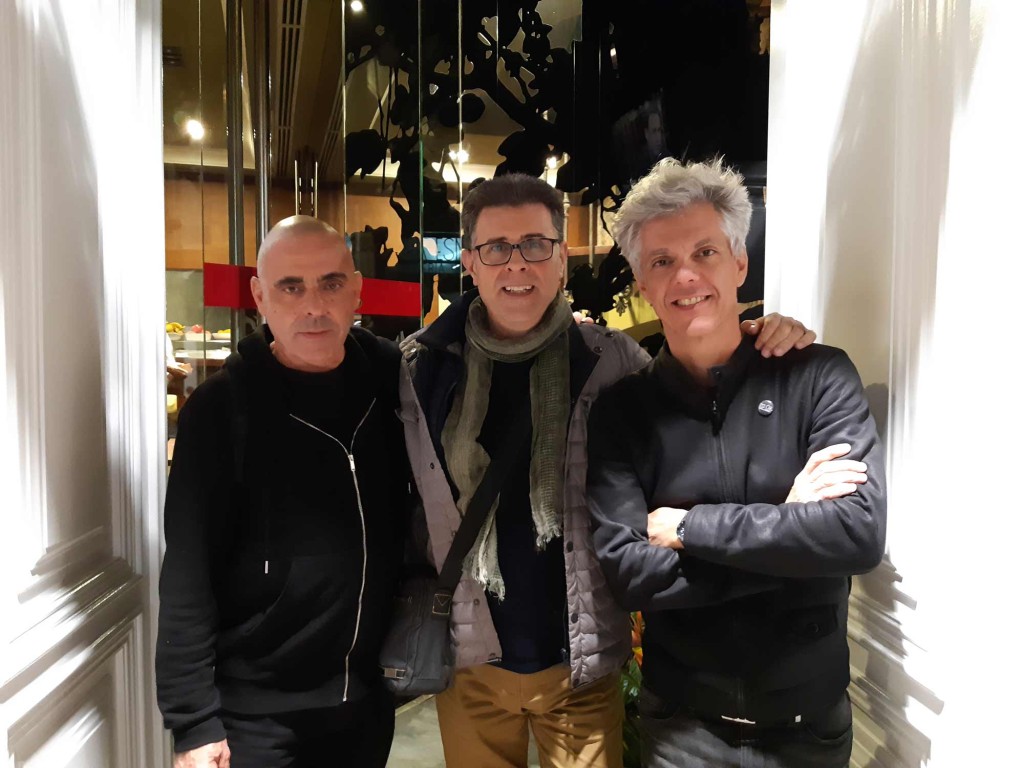 TOUR IN LISBON AND RECORDING OF THE THE WAKE OF AN ARTIST. TRIBUTE TO BERNARDO SASSETTI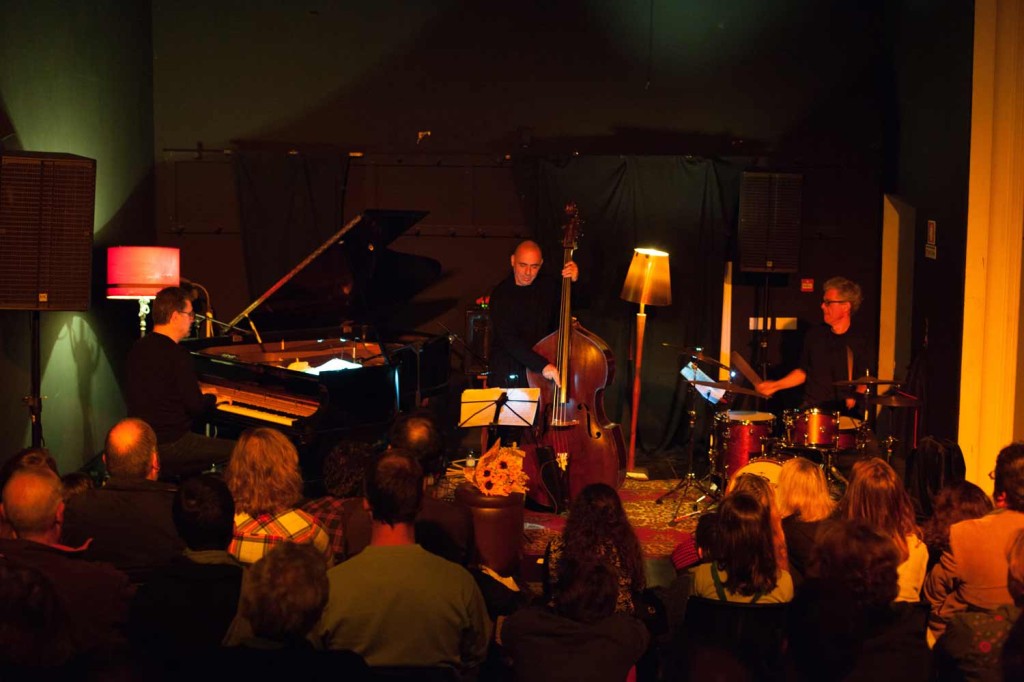 Between 24th and 28th of November – 2017, The Alberto Conde Iberian Roots trío did two concerts and the sound register of the album The Wake of an Artist – Tribute to Bernardo Sassetti, 5 years after his death.
Dates:
24 – concert in Braço da Prata – Lisbon.
26 – concert at the SMUP – Parede.
27 and 28 – recording the album at the Namouche studio in Lisbon.
Critic of the concert of the SMUP in Parede-Lisboa
IBERIAN ROOTS TRÍO
New musical formation led by the Galician-spanish pianist Alberto Conde with the Portuguese double bass player Carlos Barretto and the Portuguese-brasilian drummer Alexandre Fraçao which offers a interpretation of new compositions from the repertoire of Iberian jazz by Pablo Beltrán, José Valente, the owned by Alberto Conde and Bernardo Sassetti´s recognized pianist and composer from Portugal passed away five years ago.
The trio has staged a first musical encounter in Vigo city (Galicia) on June 14, 2017 with a live performance at Café Vitruvia and there will recording in Lisbon on November 27 and 28 for Cleen Feed label.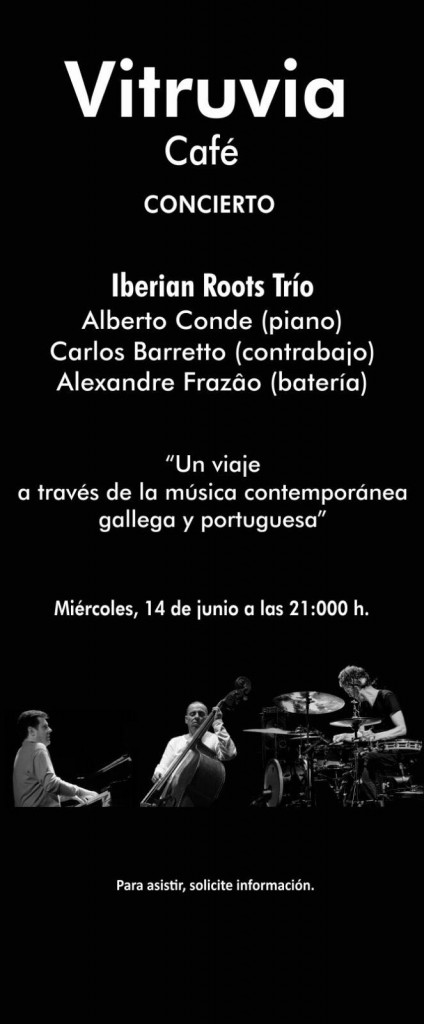 ATLANTIC BRIDGE – RECORDING OF THE NEW ALBUM
Alberto Conde: piano
Carlos Barreto: bass
Alexandre Frazão: drums